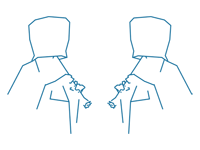 Competition
Hōgaku Journal International Shakuhachi Competition – open to all styles and to everyone!

HŌGAKU JOURNAL INTERNATIONAL SHAKUHACHI COMPETITION 2018
As a part of WSF2018 London, and in celebration of the shakuhachi and its music around the world, we are excited to announce the Hōgaku Journal International Shakuhachi Competition 2018, a music competition to showcase the greatest growing shakuhachi performers from around the world.
The WSF competitions have always been a great way to draw attention to the wide range of talents and approaches within the shakuhachi world, as also the popular and high-class performances presented at for example the WSF events in Kyoto 2012, Sydney 2008 and Tokyo 2002 showed. The WSF2018 in London will endeavour to honour this tradition and we are looking forward to hear your performances. Good Luck!
Rules & Guidelines
This competition is open to anyone.
Pieces for the Competition
Performance of two pieces will be required of each applicant, a Required Piece, provided by the WSF2018 competition committee and which you can download on this page (notation and mp3 file as reference), and a piece of each applicant's choosing.
Registration for the competition requires the submission of a MP3 recording of the applicant's Chosen Piece.
Chosen Piece
The applicant's piece should be under five minutes in length. and can be a traditional piece (koten), folk song (min'yō), contemporary piece or original piece, played upon any length of shakuhachi.
Required Piece
Contest rules require that each contestant perform one of two pieces provided by the competition committee. These pieces, about three minutes in length, are especially composed for this event to showcase ability on the shakuhachi. The contestant may choose from the following two pieces – please choose one of them. For the music score and reference sound files (mp3) please see below:

Youyou (From Afar) , composed by MAEDA Satoko for 1.8 shakuhachi, written in stave notation, but can be played on any size of shakuhachi. mp3 file
A , composed by TAKAHASHI Kumiko for any size shakuhachi, written in standard kinko style notation (ro-tsu-re-chi) and stave notation, but can be played on any size of shakuhachi. mp3 file
You will find explanations in English for the interpretation here: (PDF)
Registration Process
The primary registration is taking place between April 1st and June 30th, 2018.
There is a registration fee of £35.00
Please submit everything to the following address:
• Completed Registration form [download PDF]
• Passport type portrait photo
• A recording (mp3 file, under 5 minutes) of your Chosen Piece
• Please pay the registration fee of £35.00 via PayPal using the button below
Judging (pre-selection)
A final selection of ten participants will be made from the recordings of the participants' Chosen Pieces by the judges committee.
The result will be announced by mail to each of the participants, as well as on this page, middle of July.
Judging & Awards (Finals)
The Finals of the WSF2018 Shakuhachi Performance Competition will take place on Thursday, August 2nd from 13h00 to 14h30. The winners will be announced at the award ceremony at 15h00.
The competition venue is the Council Chamber, Deptford Town Hall Building at Goldsmiths, University of London.
Performance order will be determined by lottery on the day of the competition. Each contestant will first perform their Required Piece, followed immediately by their Chosen Piece.
Competition Judges (in alphabetical order):
Christopher Yohmei BLASDEL
Kiku DAY
KAKIZAKAI Kaoru
Suizan LAGROST
Riley LEE
NOMURA Hozan
Véronique PIRON
TANAKA Takafumi
David Kansuke WHEELER
ZENYOJI Keisuke
Awards
1. Place: £300 & a performance slot at the WSF2018 Closing Concert
2. Place: £200
3. Place: £100