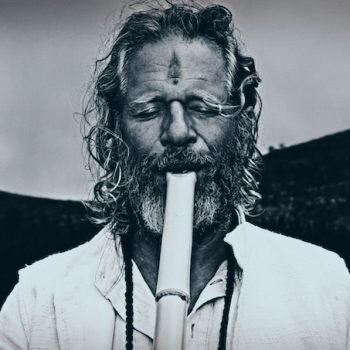 Adrian FREEDMAN
Dartington, UK
Adrian FREEDMAN's musical journey encompasses the fields of Baroque music, contemporary and improvised music, folk-fusion, soundtracks for theatre and dance, Japanese traditional music and devotional songs.
Adrian studied music at Manchester University, the Guildhall School of Music in London and Kyoto Arts University. He lived in Japan for 7 years, where he studied the shakuhachi with YOKOYAMA Katsuya and min'yō with KADOYA Kozan. He also studied the hichiriki with Tenri Gagaku Orchestra. Whilst living in Japan he worked with Japanese Butoh dancers, including YURABE Masami, TAKENOUCHI Atsushi, NOBUTAKA Kishi and KAN Katsura, creating soundtracks and live performances for contemporary dance. Other musical collaborations from this period include OKANO Hiroki, Esoh and Ema, KATAYAMA Kyokusei, and MATSUMOTO Montz.
From 1998 Adrian spent 3 years traveling in Brazil, living in small communities in the Amazon forest and in other parts of the country, where he became immersed in the sacred music rituals of the forest. Arising from this musical and spiritual journey, Adrian has received a collection of more than 100 original songs and chants.
As a composer and musical director, he has worked for Kneehigh Theatre, Wildworks Theatre, Scottish Contemporary Dance, Stopgap Dance Company and others. Adrian has performed solo recitals and concerts with various ensembles at international festivals and in sacred spaces around the world.
His music is heartfelt and full of subtle dynamics that conjure an atmosphere of rarefied peace, spaciousness and delicate beauty. The scope of his music is diverse, including songs was well as instrumental music, but an ineffable sense of the sacred is felt throughout.