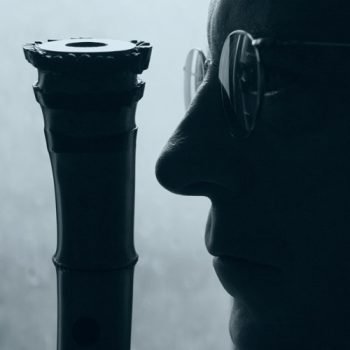 Clive BELL
London, UK
Clive BELL is a musician, composer and writer with a specialist interest in the shakuhachi (Japanese flute), khene (Thai mouth organ) and other East Asian wind instruments.
He has travelled extensively in Japan (where he studied shakuhachi with the master MIYATA Kohachiro), Thailand, Laos and Bali, researching music and meeting local practitioners. He joins koto and shamisen players to perform the Japanese classical repertoire. He toured for over a decade with Jah WOBBLE, including shows at Ronnie Scott's and the Glastonbury Festival. Clive is the shakuhachi player on Karl JENKINS's album 'Requiem' on EMI Classics, the BAFTA winning animation Kubo And The Two Strings, the final two Harry Potter movies, and The Hobbit. His shakuhachi playing has been featured live on Radio 3's Late Junction and In Tune.
Clive BELL has a substantial recording history as both a solo artist (his 2017 solo album, 'Asakusa Follies' is on the Cusp Editions label) and as a composer for film, TV and theatrical productions (Complicite, Kazuko HOHKI, IOU, Whalley Range Allstars). Jazz pianist KUNISHIMA Taeko , Sidsel ENDRESEN, Arild ANDERSEN, Jaki LIEBEZEIT, David SYLVIAN, David TOOP, Jochen IRMLER of Faust and Bill LASWELL number among Clive BELL's collaborators. Based in Tottenham, London, he writes regularly for the music monthly The Wire.
---
Photos: Portrait by Barry Macdonal, Stage by Ski Oakenfull