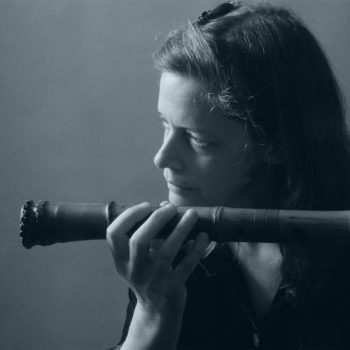 Elizabeth BROWN
New York, USA
Elizabeth BROWN combines a composing career with a diverse performing life, playing flute, shakuhachi, and theremin in a wide variety of musical circles. Her music has been heard in Japan, the Soviet Union, Colombia, Australia, South Africa and Vietnam as well as across the US and Europe, and includes many compositions for traditional Japanese instruments.
Grand Prize Winner in the Makino Yutaka Composition Competition for Japanese traditional instrument orchestra, she was also a prizewinner in the Senzoku Gakuen Shakuhachi Composition Competition. Her music has been performed by Ongaku Shudan, Reigakusha, Orchestra Asia, Momoka Enomoto (Satsuma biwa), and Kohei Nishikawa (nohkan), among others. Since she premiered 'Mirage', for shakuhachi and string quartet, with the Grainger Quartet at the World Shakuhachi Festival 2008 in Sydney, it has also been performed in Tokyo, Prague, and New York City.
BROWN began studying Kinko-ryū shakuhachi with Ralph SAMUELSON in 1984, and she has also studied with SHUDO Yamato and KOHMEI Mizuno. She now performs in a trio with SAMUELSON and ichigenkin player MINEGISHI Issui; in addition to a month-long U.S. tour with the trio in fall 2017, BROWN also played theremin with the Boston Symphony and flute with the New York City Ballet Orchestra.
A Juilliard graduate and Guggenheim Fellowship recipient, BROWN has received grants, awards and commissions from Orpheus, St. Luke's Chamber Ensemble, Newband, the Asian Cultural Council, the Japan/US Friendship Commission, the Japan Foundation, Music from Japan, NewMusicUSA, and NYFA. She has been a Fellow at Bellagio and at the MacDowell Colony, and Artist-in-Residence at the Hanoi National Conservatory and in Grand Canyon National Park. Her CD 'Elizabeth Brown: Mirage' is available from New World Records.
---
Portrait photo by Peter Schaaf