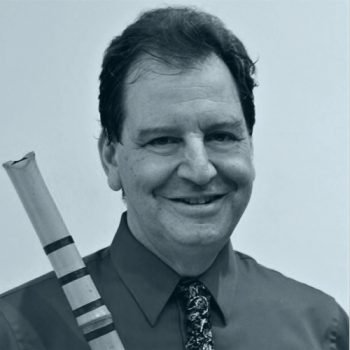 James Nyoraku SCHLEFER
New York, USA
James Nyoraku SCHLEFER, first encountered the shakuhachi in New York City in 1979, while working as a free-lance classical flute player and pursuing an advanced degree in historical musicology. He received the dai shihan (Grand Master) certificate in 2001 from Ronnie Nyogetsu SELDIN, and in 2008 he received his second shihan certificate from KURAHASHI Yoshio. SHLEFER has also studied with REIBO Aoki, YOKOYAMA Katsuya, TANIGUCHI Yoshinobu and MITSUHASHI Kifu.
Nyoraku sensei opened his shakuhachi dojo in 1996 in New York City, and currently teaches over fifteen hours each week. Additionally he teaches shakuhachi class at Columbia University and world music courses at the City University of New York.
He has performed at Carnegie Hall, Lincoln Center, the Kennedy Center, Tanglewood and BAM, as well as multiple venues across the United States and in Japan, Indonesia, Brazil and Europe.
As a composer SCHLEFER has written multiple chamber and orchestral works combining Japanese and Western instruments as well as numerous pieces solely for traditional Japanese instruments. Most recently he completed 'The Troglodyte', a reaction to the current political disaster occurring in the US, written for shakuhachi and string quintet. It was premiered in April 2018 with Sybarite5.
In December 2015 SCHLEFER was recognized by Musical America Worldwide for his work both as a composer and as artistic director of Kyo Shin An Arts, as one of their '30 Top Professionals and Key Influencers'. Hobbies include running, cooking and building plastic model kits of Japanese castles. He has three daughters and lives in his hometown, Brooklyn, New York.