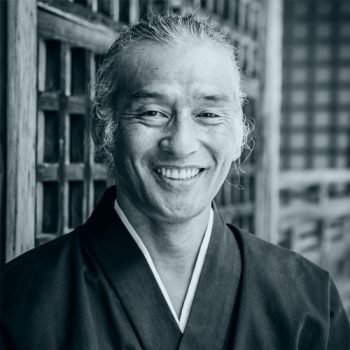 KODAMA Hiroyuki
Nagano, Japan
KODAMA Hiroyuki commenced the study of shakuhachi honkyoku with OKUDA Atsuya in 1989. In 1991 he started studying jinashi shakuhachi construction with OKUDA Atsuya and MURAI Chikuei.
Living in the mountains of Nagano Prefecture, he is able to harvest his own bamboo and makes jinashi shakuhachi and teaches shakuhachi honkyoku. In 2009 and 2010 KODAMA gave workshops on jinashi shakuhachi construction and jinashi shakuhachi concerts in Spain with José Seizan VARGAS. He also taught at the European Shakuhachi Summer School in London in 2011.
KODAMA Hiroyuki also recorded the CD 'Take to Iki', on which he performs koten honkyoku on long (3.35 and 3.7 length) ji-nashi shakuhachi.