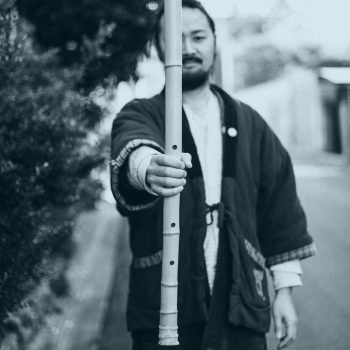 NONAKA Katsuya
Toka Machi, Japan
NONAKA Katsuya studied koten honkyoku on jinashi shakuhachi with OKUDA Atsuya. NONAKA is active as a performer of koten honkyoku not only in Japan but also abroad. He is furthermore active as a teacher. NONAKA directed the documentary film 'Future is Primitive' on skateboarding and shakuhachi playing. It had premiere across Japan in 2015 and in 2016 it was screened and acclaimed in the U.K, Croatia and in China.
NONAKA has released 'Future is Primitive' as DVD (KINARI) and published it as book (Ningen Sha). He is a member of the group 'Seppuku Pistols'.
Today NONAKA is furthermore working as a translator on medias such as magazines and websites. Following the saying 'Hyaku no nariwai wo motsu mono' (a person who has hundred occupations) he is now exploring how to propose a new style of living as an old style farmer.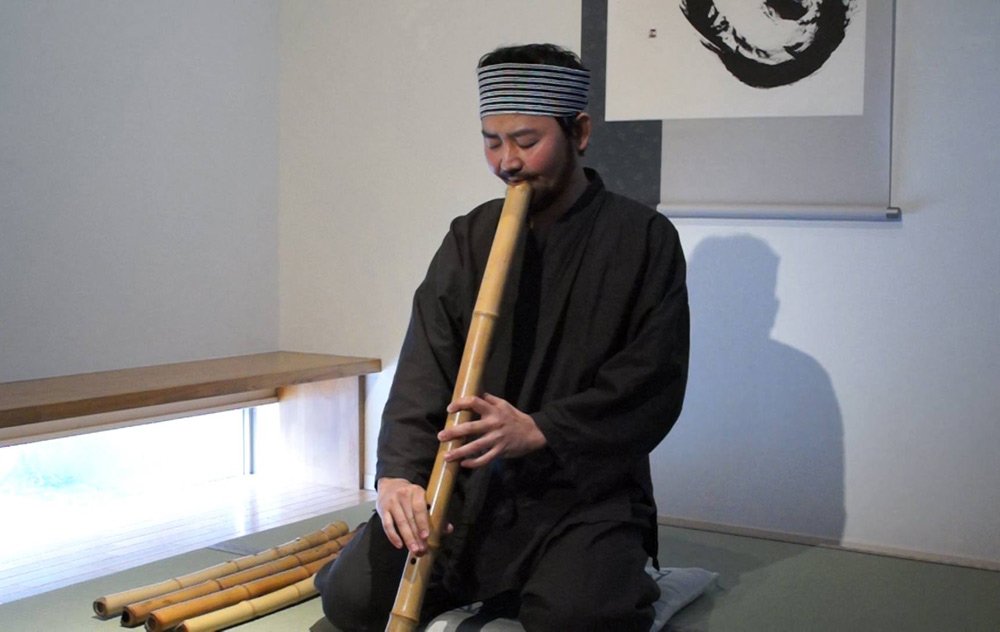 ---
Portrait photo by Shinsaku Arakawa