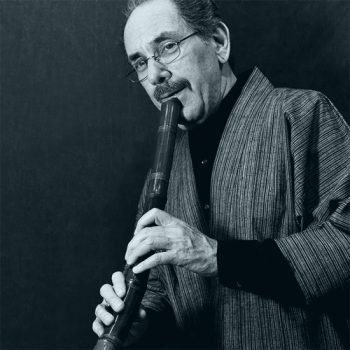 Ralph SAMUELSON
New York, USA
Ralph SAMUELSON is a performer and teacher of the Japanese bamboo flute, shakuhachi. He was trained in the classical tradition of the Kinko Ryū of shakuhachi by the late Living National Treasure by YAMAGUCHI Goro, as well as by YAMATO Shudo and ARAKI Kodo V, both in Japan and in the graduate world music program at Wesleyan University.
He performs traditional and contemporary music throughout North America, Asia, and Europe, and has recorded for Innova, CBS Masterworks, Lyrichord, Music of the World, Tzadik, XI Records, Pogus, and other labels. He was the shakuhachi soloist in the New York City Ballet production of Jerome ROBBINS' 'Watermill' with music by TEIJI Ito, and his 'Flutes of Hope' ensemble commemorating the victims of the earthquake/tsunami in Japan has been presented annually in New York at venues such as Carnegie Hall and the Cathedral of St. John the Divine.
He has been a periodic artist in residence at the Lou Harrison House in Joshua Tree, California; is an international advisor for the Seoul Institute of the Arts in Korea; and is senior advisor and former director of the Asian Cultural Council.