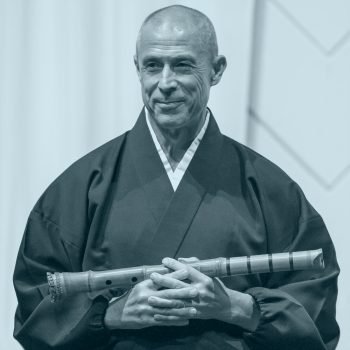 Riley LEE
Manly, Australia
Riley LEE was born in Texas in 1951. He grew up in Oklahoma, Hawai'i and Japan. He began playing the shakuhachi in Japan in 1971. His three main teachers were HOSHIDA Ichizan II, SAKAI Chikuho II and YOKOYAMA Katsuya. He became the first non-Japanese professional taiko player in the early 1970s, as a founding member of 'Sado no Kuni Ondekoza' (now 'Kodo'). In 1980, he also became the first non-Japanese to attain dai shihan (Grand Master) ranking in shakuhachi. Riley moved to Sydney in 1986 with Patricia and their twin daughters. He received his BA (music, 1983) and MA (ethnomusicology, 1986) from University of Hawai'i and his PhD (musicology, Sydney University 1992). He founded the Australian Shakuhachi Society in the early 1990s.
Riley has made over sixty recordings since the release of his first LP in 1980, which is still available on the Smithsonian-Folkways label. Riley has over 70,000 monthly listeners on Spotify, and over 200,000 listens on Insight Timer. In 1997, he co-founded the internationally acclaimed Australian taiko group Taikoz with Ian CLEWORTH. Like Ian, Riley enjoys running marathons; his most recent was in Dec 2017 (Honolulu Marathon). Riley is on the staff at Sydney Conservatorium of Music and is an Honorary Fellow at Western Sydney University. Riley taught at the University of Hawai'i for six years, and regularly teaches at Princeton (USA) and other universities. Last year, he worked in Halifax (Canada) on a recording with Celtic duo, 'Fork and Spoon'.
Riley performs primarily in North America, Europe and Australia. Presently and he is working with the Enigma Quartet on their '5 Elements' project, featuring original compositions by ten (so far!) Australian composers. Riley LEE was Artistic Director and Executive Producer of the 2008 World Shakuhachi Festival (Sydney) and has been invited as performer/teacher to every World Shakuhachi Festival since the first one was held in Bisei, Japan in 1994.
Riley and Patricia presently live near the beach in Manly, NSW, overlooking the South Pacific Ocean and Sydney Harbour.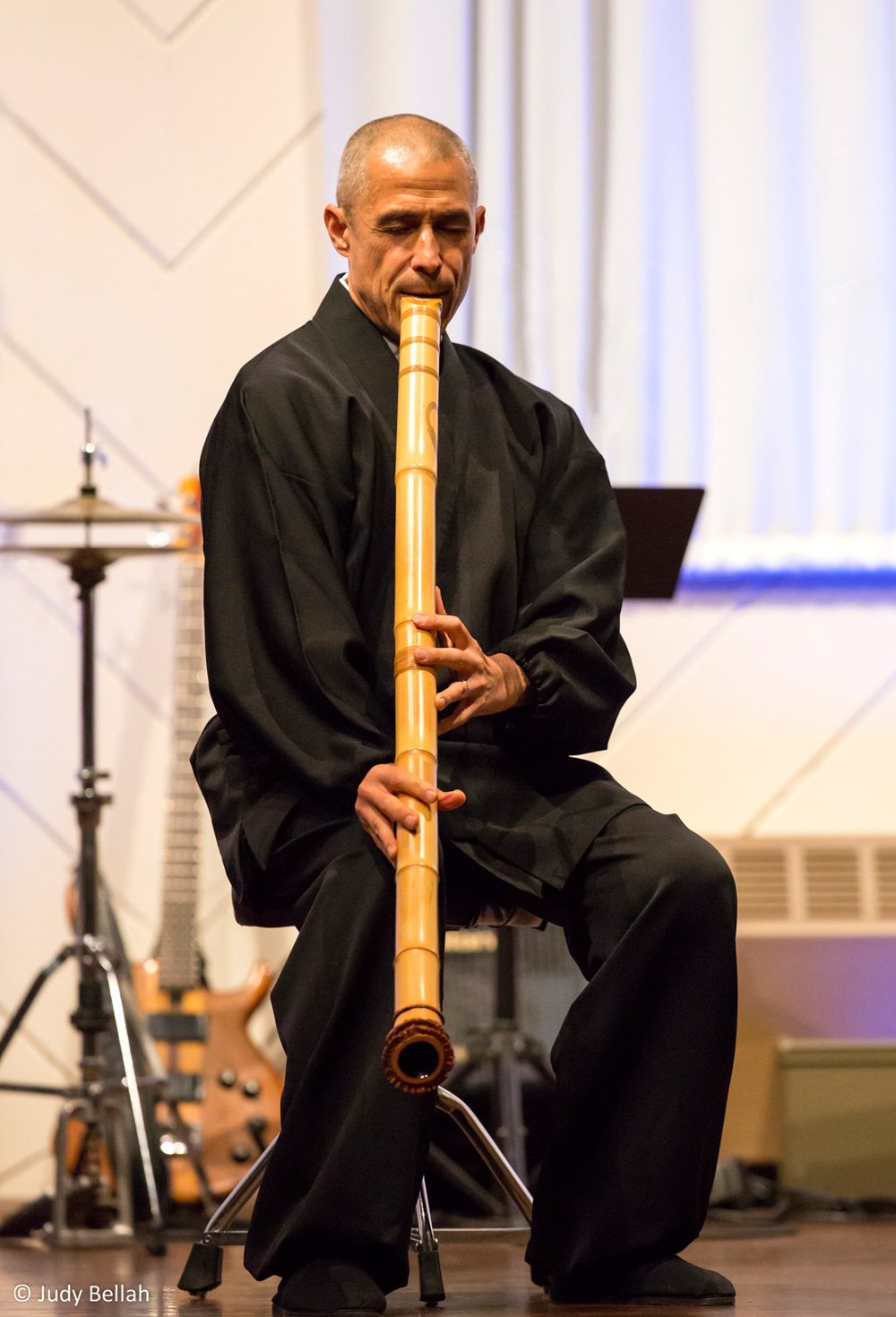 ---
Photos by Judy Bellah