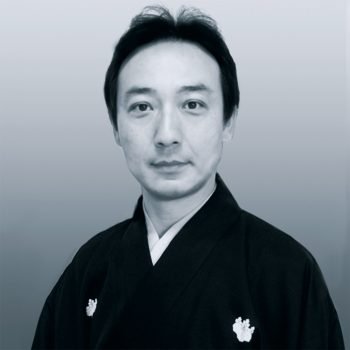 TOKUMARU Jumei
Tokyo, Japan
TOKUMARU Jumei graduated in 1984 with a major in shakuhachi from Tokyo University of the Arts, Music department, Japanese music curriculum and he received a Master's degree from the same university in 1987. While in school, he began studying under YAMAGUCHI Goro, and after graduating became a direct disciple and received a shihan teaching license.
In 1993 TOKUMARU toured India, performing with his teacher YAMAGUCHI Goro. In 1994 he toured Africa, performing in various countries there. In 1998, he played at the WSF (World Shakuhachi Festival) in Boulder, CO. In 2004, he held a honkyoku recital in Padua, Italy. In 2005, he played at the 60th anniversary concert at UNESCO headquarters in Paris, France. In 2008, he played at the WSF in Sydney, Australia. He did a 'Tokumaru Jumei Indian Shakuhachi Pilgrimage' in 2011, and played at the WSF in Tokyo in 2012. He has also done many international performances in addition to these.
TOKUMARU worked as an instructor for the shakuhachi major at Tokyo University of the Arts between the years 1989 and 2005. Furthermore he held the 'Tokumaru Jumei Shakuhachi Recital' in 2007, 2009 and 2010. In 2008 he received the 'The 58th Encouragement Prize – Rookie of The Year Award (Geijutsu-Sensho) from Ministry of Education, Culture, Sports, Science and Technology'.
Activities at the WSF2018
to be announced