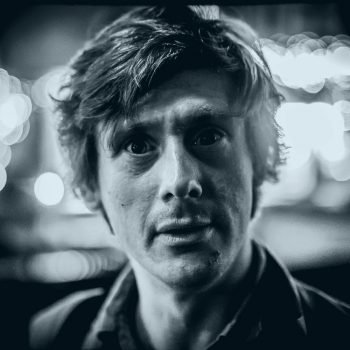 Daniel James ROSS
London, UK
Daniel composes algorithmic electro-instrumental music and is a PhD candidate in composition at Goldsmiths. His research includes machine listening, machine learning, algorithmic composition, electro-instrumental interaction, computer-aided composition, and music information retrieval.
Dan's work has been performed at Shimokitazawa Three (Tokyo), the National Museum of Wales, the Brighton Fringe, Sounds Like THIS festival (Leeds), SoundYard 2016, From Now On festival (Cardiff), and the Engine Room International Sound Art Competition (London). Recent works include algorithmic compositions for the Moscow Contemporary Music Ensemble and Xenia Pestova. Dan's next performance is at Sonorities festival in Belfast as part of the duo HEROES.
"Daniel James Ross's Miniature Fantasy for toy piano and live electronics [is] a beautifully structured study. The delicate initial toy piano material emerged into an electronic world, then to be swept away into an audacious bass chest-thumper of a culmination. I'd love to hear much more from Ross." – TEMPO 71, 2017
Dan lectures in various music technology and computer music subjects at Morley College, Goldsmiths University, and the University for the Creative Arts. He co-organises NoizeMaschin London, a regular experimental music concert series; runs SEEM (South East Experimental Music) London, a musician-led support network for experimental music making in SE London; and is co-creator of the Beckenham Place Park Soundwalk, a Heritage Lottery-funded project in partnership with Lewisham Council.