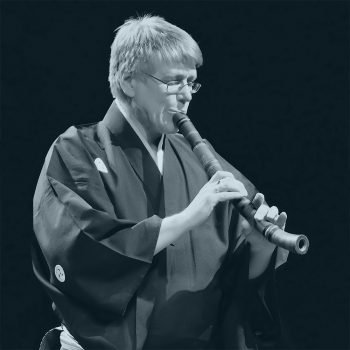 Gunnar Jinmei LINDER
Stockholm, Sweden
Gunnar Jinmei LINDER began studying the shakuhachi in Japan in 1985 with YAMAGUCHI Goro (1933–99), head of the Chikumeisha Guild of Kinko Ryū shakuhachi and in 1992 Designated Living National Treasure. In 1993 Gunnar was granted a Japanese national scholarship (MEXT) to study shakuhachi at the traditional music conservatoire of Tokyo National University of the Arts. He received an MA degree as soloist in 1997, and a shihan traditional master license with the name Jinmei from YAMAGUCHI Goro in 1998.
Gunnar was professionally active as performer and teacher of shakuhachi in Japan until 2005. After 20 years of activities in Japan, Gunnar moved to his native Sweden and is now actively teaching and performing widely in Europe. He holds a position as Associate Professor in Japanese Studies at Stockholm University, conducting research in pre-modern genres of Japanese art. He is also working part time as Associate Professor of shakuhachi at the Royal College of Music in Stockholm. In 2016 Gunnar was awarded the Japanese Foreign Minister's Commendation for important cultural and academic activities.
Gunnar published an instruction DVD in collaboration with Bruce HUEBNER in 1999. He has published two of his own CDs ('WA – Dream Picture' in 2000 and 'WA – Ginyū' in 2001), and a book on how to play Kinko Ryū honkyoku in 2011, which includes three CDs ('Notes on Kinko Ryū Shakuhachi Honkyoku'). His PhD dissertation on tradition and transmission of shakuhachi from 2012, 'Deconstructing Tradition in Japanese Music: Historical, Authenticity and Transmission of Tradition' is available digitally and in paper. Presently he is working on Volume 2 of his instruction book 'Notes on Kinko Ryū Shakuhachi Honkyoku', Volume 2, containing preliminary an additional thirteen Kinko Ryū honkyoku pieces (the first volume covers ten pieces). For further information about and purchase of writings and recordings by Gunnar Jinmei LINDER, please visit his website at shakuhachi.bz.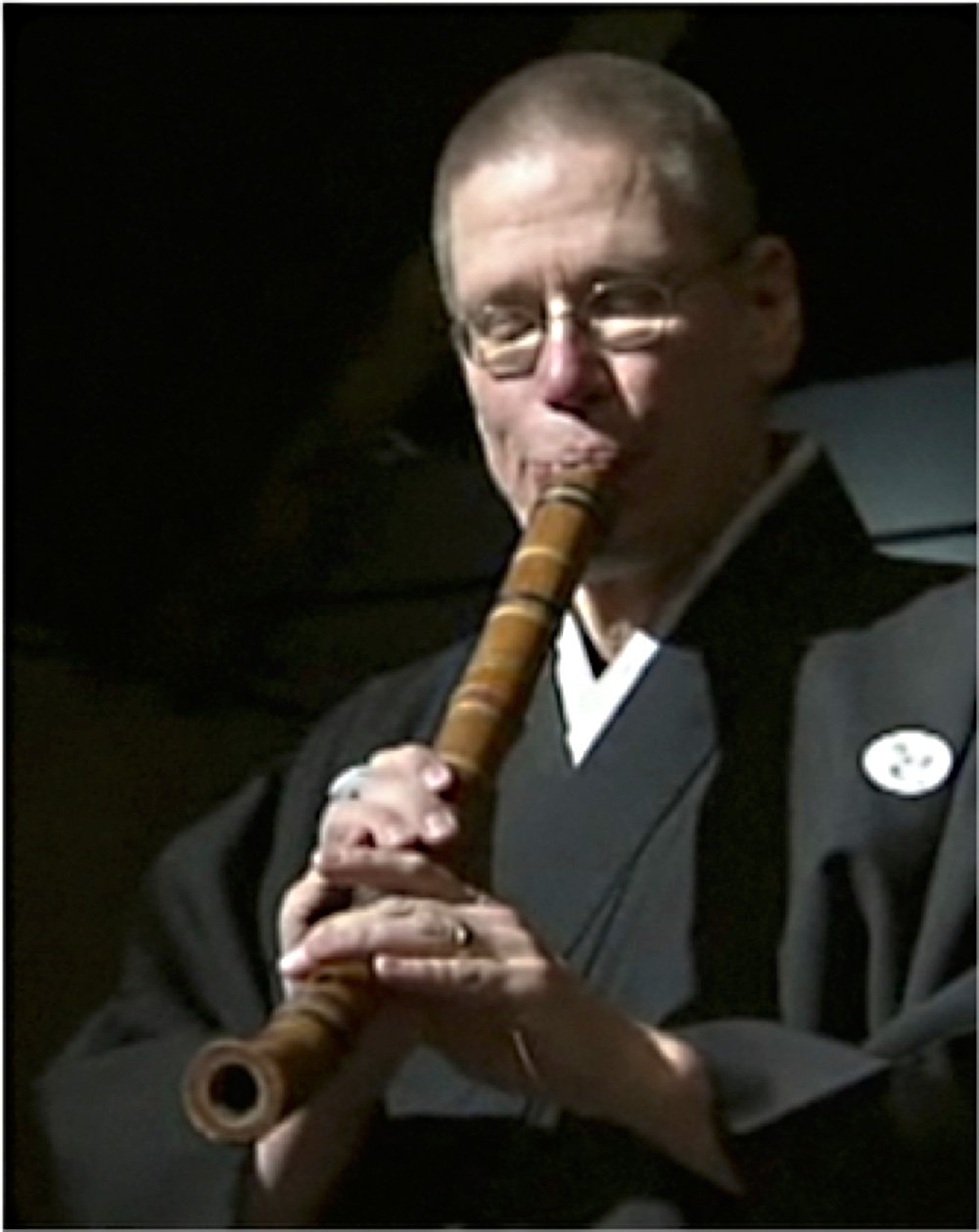 ---
Photo by Jean-François Lagrost