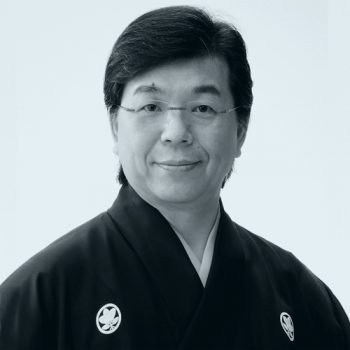 NOMURA Hozan
Nagoya, Japan
NOMURA Hozan studied shakuhachi under the late 'Living National Treasure', YAMAMOTO Hozan. In 1975, when still at high school, he won gold medal at the first National Tozan Ryū Honkyoku Competition and after graduating from the 22nd 'NHK Training Program in Japanese Traditional Music' he decided to become a shakuhachi performer.
NOMURA has performed in countless shakuhachi concerts as part of the 'Sound of Bamboo' series organised by the Hozan-kai and in performances with orchestras including 'November Steps' by TAKEMITSU Toru and the 'Four Seasons' by Antonio VIVALDI. He has recorded a number of CD's including his 'Compositions by Nomura Hozan' series. In 1994, he won the National Arts Festival Award from the Agency for Cultural Affairs and in 2014 he received the 'Award for Excellence' in the Category for Recorded Music for his record 'Nomura Hozan Shakuhachi Solo Recital'.
NOMURA has attained the rank of 'Tozan Ryū Shakuhachi Chikurinken Daishihan'. He was an external lecturer teaching shakuhachi at the Department of Japanese Traditional Music at Tokyo University of Performing Arts between 2016 and 2017 and is presently an external lecturer at Aichi Prefectural University of Fine Arts and Music.