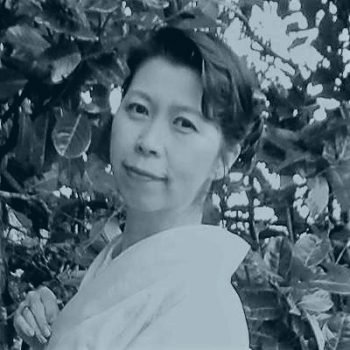 Yoshie Asano CAMPBELL
Glasgow, UK
Yoshie Asano CAMPBELL was born near Tokyo and began following in her father's footsteps by singing traditional folk songs (min'yō) at the age of 11.
When she was 19, she moved to Akita in northern Japan which is a treasure house of min'yō and spent six years as a disciple of ASANO Umekawa, one of Japan's most revered folk singers and shamisen players who is also a renowned teacher and who, together with a few of his best students, gave her his family name as an 'art name'.
She has performed widely in Japan and overseas as a singer and a dancer with her teacher's troupe, and in 1986 won a major national min'yō contest. After getting married she moved to Glasgow in 1998 and has continued to perform Japanese folk songs at various events.