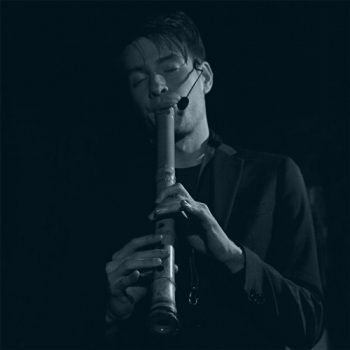 Zac ZINGER
New York, USA
Zac ZINGER is an award-winning composer, arranger, and multi-instrumentalist with years of experience in a wide variety of mediums. He has written for film, commercials and video games, including compositions for Street Fighter V, Mobile Suit Gundam: Side Stories, jazz arrangements of CAPCOM's Monster Hunter and Okami series, and big band arrangements for Rooster Teeth's animated series, RWBY, which reached #1 on the iTunes charts in May 2016.
His awards include a 2016 Asian Cultural Council Artist Fellowship; the 2012, 2013, 2014, and 2015 ASCAP Young Jazz Composer Awards; the 2013 ASCAP Johnny Mandel Prize; the 2009 and 2010 Herb Pomeroy Jazz Composition Awards; and the 2007 Pittsburgh Jazz Society Leadership Award. Zac has also been a featured speaker and guest lecturer on game music at Game Sound Con, Game-a-con, Play NYC, Captivate Convention, Five Towns College, and Playcrafting at Microsoft. In 2011, he graduated Summa Cum Laude from Berklee College of Music with degrees in Jazz Composition and Film Scoring.
A multi-talented performer, Zac plays saxophones, flute, clarinet, shakuhachi, EWI (Electronic Wind Instrument), and a host of ethnic flutes. He has recorded woodwinds for the soundtracks of Final Fantasy XV: Assasin's Festival, Street Fighter V, RWBY, Lazer Team, Moonlight Blade OL, and many more. He has also had the pleasure of performing in twelve countries with the likes of Anat COHEN, Kirill GERSTEIN, Mario FRANGOULIS, UEMATSU Nobuo, and HOKOYAMA Wataru. In 2017 and with a grant from the Asian Cultural Council, he conducted a five-month residency in Tokyo, Japan where he studied the shakuhachi and its traditional music under masters SOGAWA Kinya, ZENYOJI Keisuke and OBAMA Akihito. Currently, Zac lives in New York City, writing for and performing with his progressive jazz quartet, the Zac ZINGER Group, and his Japanese traditional/jazz fusion duet, KAI.