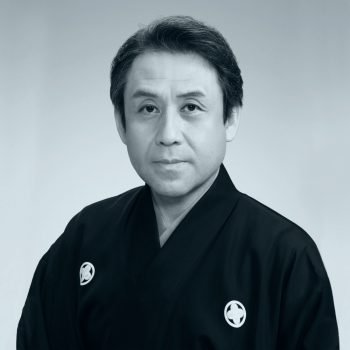 ZENYOJI Keisuke
Tokorozawa, Japan
ZENYOJI Keisuke was initiated into komusō shakuhachi at the age of six. He graduated from Tokyo University of Fine Arts from the Department of Japanese Traditional Music. He also graduated from the Masters course at the same university. While studying at the university, ZENYOJI studied under 'Living National Treasure', YAMAGUCHI Goro. He performed his first solo recital in 1999, and has reach the 13th solo recital today.
ZENYOJI won the prestigious The Grand Excellence Award of the Arts Festival of the Japanese Agency for Cultural Affairs in 2017. ZENYOJI published a shakuhachi practice book 'Shakuhachi for the First Time' (published by Ongaku no Tomo Sha). In May 2002, ZENYOJI received The Award of the Japan Traditional Culture Foundation. And in October 2002, he was invited to perform at the International Religious Conference organised by the World Bank at Canterbury Cathedral in the UK. In 2018, he received The Award of Ministry of Education, Culture, Sports, Science and Technology for Arts.
In addition his performance activities with focus on traditional music, ZENYOJI is also active as a shakuhachi teacher across the Kanto region.